Many of our customers are stumped when it comes to covering their doors with window treatments. Just because it's a door, doesn't mean you cannot cover it with the same window treatments you've covered your windows with. One of the frequent concerns with window coverings and doors is if the treatment will "swing". The last thing a customer wants is to open their door, and have to worry about the blind or shade swinging and hitting the door. Blinds Etc offers hold down brackets with our blinds and shades. Hold down brackets are affective when your blind or shade is pulled down, where they hold your window treatment in place. This means you can open and close your door freely without your window covering swinging back and forth with the motion of your door.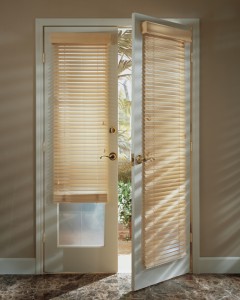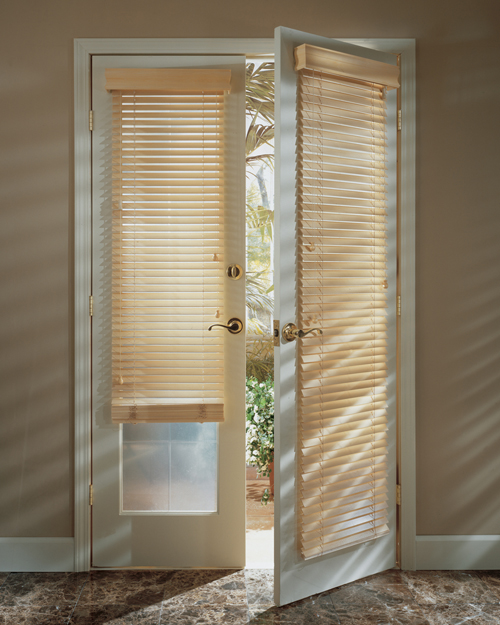 Options for your Doors
You can choose to match the other window coverings in your home, or provide your door with a new and unique window covering. Choose from choices such as: faux wood, cellular shades, roller shades, mini blinds, roman shades, and many more. There are no limitations to the window treatments you can use for your door. Don't let your door intimidate you when it comes to covering it with a window treatment. As usual, there are ample amounts of designs and styles to choose from, all at the lowest prices in the market. Blinds Etc assures you that the window covering on your door will look as elegant and timeless as the window coverings throughout the rest of your home.