LEAP DAY: good or bad luck??
29 Fun & Interesting facts about leaping into February 29th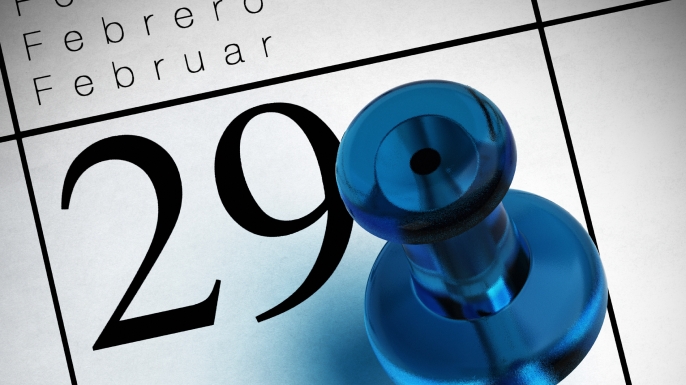 February 29th, it happens once every 4 years. It is known as leap day. This specific day was added to the calendar in leap years as a corrective measure, due to the earth needing an extra 24 hours to orbit around the sun. There are so many fun facts about this very rare day, keep reading to find out more!
The ancient Egyptians were the first to figure out that the solar year didn't always match up, They were actually the first people to start leap day.

There are 4 million people who have been born on February 29th, they are called "Leaplings" or "Leapers" 

The chance of having a leap year birthday is 1-in-1,461

Leap day babies are considered to have unusual talents and personalities.

Babies are eligible to join the Honor society of leap year babies, a club for those born on Feb 29th. There are currently over 10,000 members of the club.

In Greece it is unlucky to get married during a leap year

Julias Cesar officially changed the calendar to include leap day.

February 29th is not only leap day, but rare disease day. 

Rare disease day was made to raise awareness about many diseases that affect a small percentage of the population and improve access to more treatment. Only 1-in-15,000 people can contract these certain diseases. Hence why it shares a day with leap day.

The tradition of women "popping" the question on leap day is thought to date back to the 5th century Ireland. St. Bridget told St. Patrick that women had to wait too long for men to pop the question, so he then gave women one day in a leap year to pop the question,- the last day of the shortest month. 

The frog is the symbol associated with leap day.

All years divisible by 4 will be a leap year. 

In some Countries February 29th is known as Bachelors Day.

The Hindu and Hebrew Calendars add a full leap month. 

On February 29th, 1962 the first warrants were issued in the Salem Witch Craft Trails in Massachusetts.

The U.S. Presidential Elections and Summer Olympics happen during leap years. 

The Titanic Disaster happened during a leap year. April 14, 1912 – April 15, 1912

The battle of Little Bighorn happened in a leap year. June 25, 1876 – June 26, 1876

Benjamin Franklin proved that lighting was electricity in 1876. Also a leap year 

In the 1780's there were leap year parties where only on this one night girls were allowed to ask boys for a dance. 

The first play boy club was opened also on a leap year. Feb. 29, 1960

In 1940 Hattie McDaniel becomes the first African American woman to win an academy award.

Rapper Ja Rule was born February 29, 1976. 

The City of Anthony which borders Texas and New Mexico in the United States is the self-proclaimed leap year capital of the world.

Every leap year this specific city hold a four day festival to celebrate all of the children and people born on February 29th

.
Women in Scottland the proposer had to wear a

red

petticoat to warn her lover that she planned to pop the question.

In Ireland it is recommended that women propose to men on a leap day since it is considered good luck. 

It is believed crops will not grow well if planted on a leap year. 

Pizza Hut gives away a free personal pan pizza if you were born on a leap day. Head on in and show them your ID.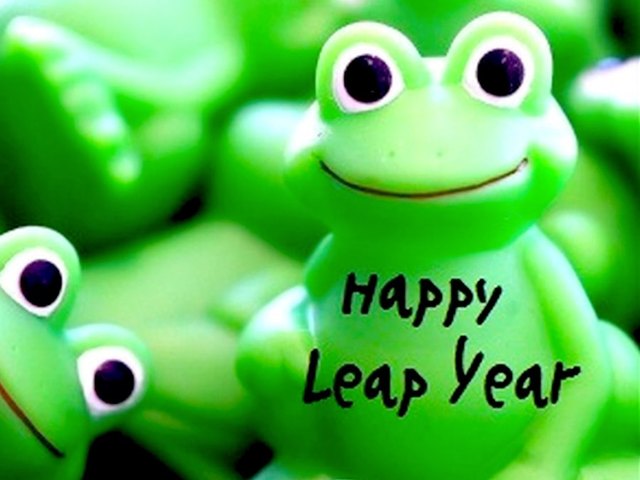 I hope reading this article is as fun to read as it was to write. These awesome facts all about this day are truly exciting. The world we live in is such a crazy place.