Commercial
Here at Blinds etc. we proudly service commercial buildings and businesses throughout Southern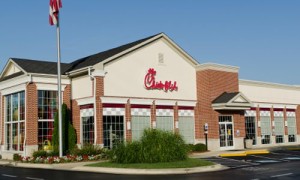 California. As licensed and bonded contractors, the
business owner can feel confident and at ease that you arenot only getting the top of the line products and services. You are also getting a quick and professional install from one of our very knowledgeable installation crews at bottom line prices, . Whether you're a small business or a large corporation, we have the tools and knowledge to help you with your window covering needs.
Throughout our time in Business we have developed strong relationships with large companies. Some of them include Chick-Fil-A, Crestwood Communities, Glendale Flats, Historic Mayfair hotel, K&N Industries, and The L&R group of Construction. We have helped tons of businesses find the perfect window covering, Click on some of the tabs below and see which buildings we have installed for.