Hippy.. Hoppity… Easters on its way!

This very fun holiday is a time for friends and family to be together. Good food, kids playing, lively colors, and lots of laughs. Decorating your home to fit the holiday is essential. Here are some tips and trick to make it look perfect.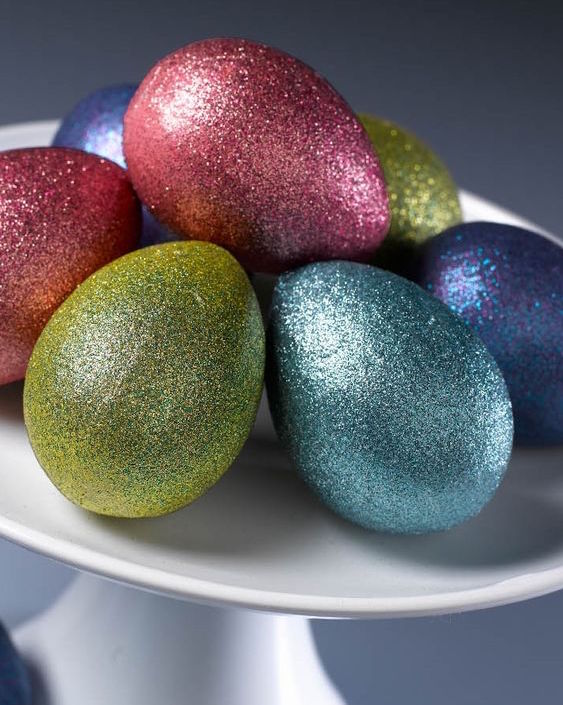 Glitter easter eggs are a great alternative to dyed easter eggs. They are simple and easy to make all you will need is the large and small egg shaped styrofoam, glitter, craft glue and a wood skewer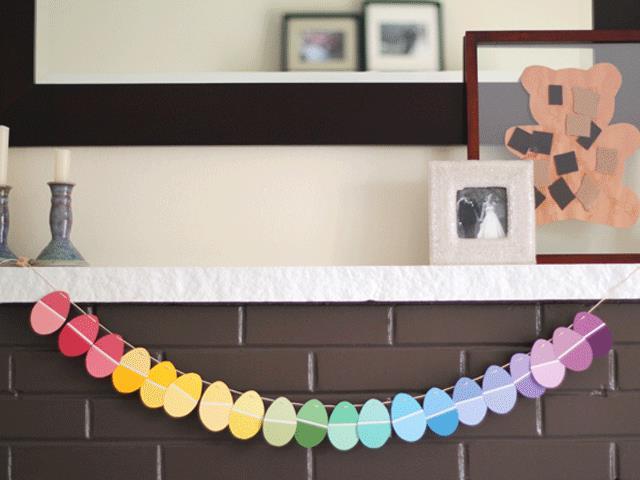 Egg shaped banners are a great way to more decoration to walls or a table during this holiday. A pretty cool way to make it more colorful is taking paint swatches from your local hardware store and cutting them into egg shapes. Once that is complete you can punch holes into each piece and feed a string through them.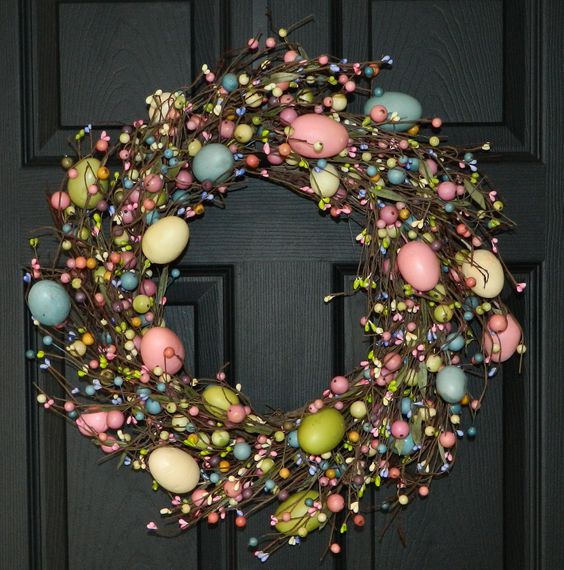 Easter Wreaths can add a welcoming feeling when walking to your home. Having one for every holiday is a must! Incorporating the spring flowers can be used long after this holiday is over. If you want something geared more towards easter having one that has easter eggs in it, or small little yellow chicks can also work.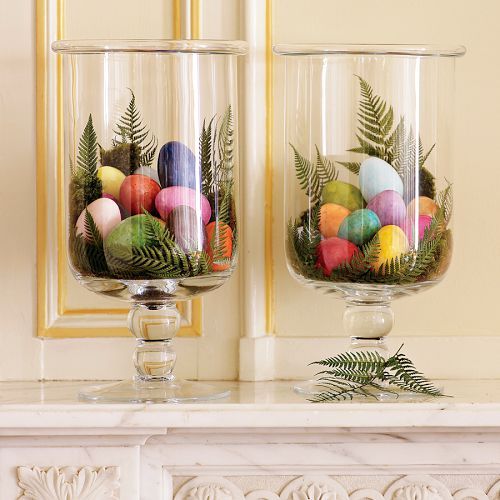 Easter eggs in a jar displayed is also a creative way to get into spirit. If you buy jars that are of different sizes (glass , add some filler and throw in the colored or glitter eggs BAM! you have a great centerpiece for a dining room table.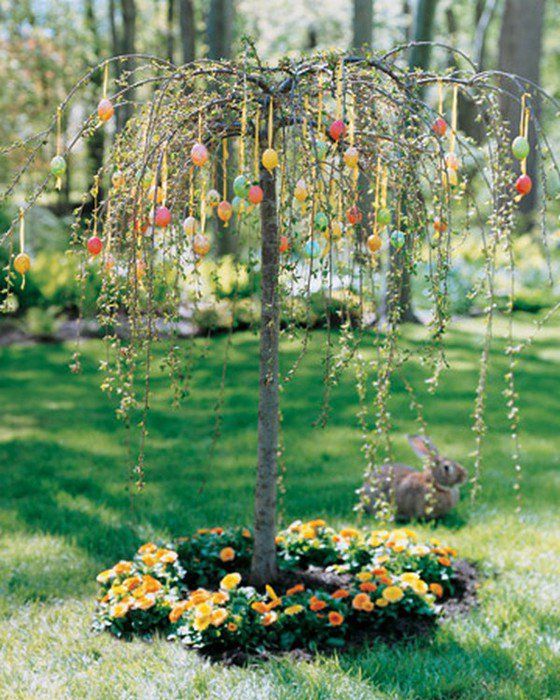 Hanging eggs from a tree out in your front or backyard is a cool way to add decoration to your yard. It can be quite simple. Plastic eggs with yarn or string fed through a hole tied into a loop. Easy Peasy.
Jars filled with your favorite candy or treats is a perfect idea when having children over for easter. Its a double whammy, everyone is able to enjoy the yumminess and it'll look very nice. Setting up a candy bar or a table of snacks can display it all perfectly.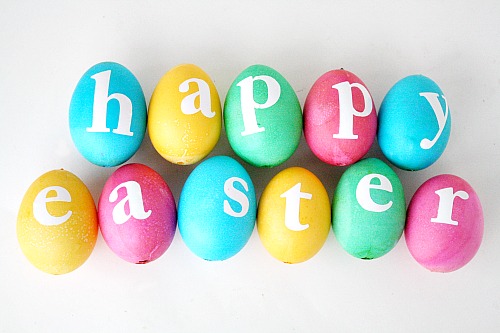 Hope you all have a wonderful Easter with friends and family!